Museum Studies Minor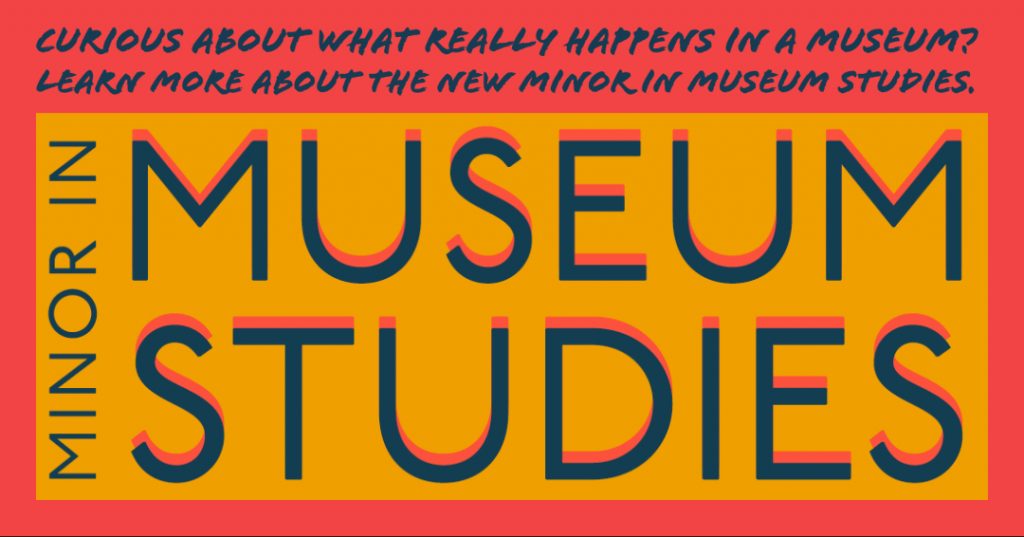 Starting in fall 2020, undergraduates at the University of Mississippi will have the chance to add a new, interdisciplinary minor in Museum Studies. This minor is great preparation for classics majors who are thinking about pursuing a career as a curator, docent, education director, or interpreter at one of the thousands of museums, national parks, and historic sites across the United States.
A minor in Museum Studies consists of 18 semester hours including:
One of the two Museum Studies core courses; the other core course can count among the student's electives:

MUSE 201: Introduction to Museum Practice 

AH 412: History of Museums 
Four additional elective courses chosen from the list below; at least two of the electives must be taken outside the student's major area: 




AH 412: History of Museums 

ART 414: Exhibition Design  

ANTH 413/613: Public Archaeology 

ANTH 375/CLC 375: Digital Archaeology 

CLC 360: Archaeological and Museum Ethics 

CLC 415: Studying Ancient Artifacts  

HST 460: Public History 

HST 461: History on Location

HST 465: Digital History 

MUSE 199: Introductory Topics in Museum Studies

MUSE 201: Introduction to Museum Practice 

MUSE 301: Fundraising for Museums 

MUSE 395: Topics in Museum Studies 

MUSE 398: Topics in Museum Studies Abroad 

SST 556: Heritage Tourism in the South 
An internship or practicum approved by the Museum Studies director; the student will enroll in one of the following courses for 3 hours of credit:

MUSE 395: Internship in Museum Studies

CLC 401: Internship in Classics

AH 308: Internship in Art History

HST 493: Internship in History
For more information about this minor, contact Professor Kariann Fuqua.